LEARN FROM FULL TIME TRADERS. TRADE LIKE THE PROFESSIONALS.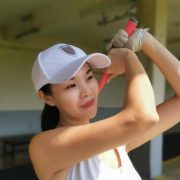 After leaving the bank, I was searching around for courses that is suitable for me to trade on my own. I finally found this course and with a leap of faith, I decided to enroll. The course beat my expectations as the trainer is supportive and engaging and the strategies taught are practical and useful for me to further increase my trading edge. Even though I was the head of trading in alliance bank, I realised that I have so much to learn from him.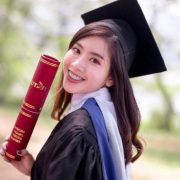 I was a fresh graduate 6 months ago. I graduated with a degree in banking and finance. I choose banking and finance because I wanted to learn how to invest and trade. However, after studying for 3 years I realised what I have learned cannot be applied to the financial markets to become a profitable investor or trader. The school basically teach us how to study hard, get good results and get a 9-6 job and become good employee. But this is not what I want in life. My goal is to achieve financial success and financial freedom and make my first million before I become 30 years old. I realised that my dreams cannot be fulfilled. I asked myself "What is financial education"? Finally, I decided to embark on another path that is less traveled and learn how to become a professional trader. After receiving the training conducted by Alan for the past 6 months, I have managed to achieve a return of 21.32%.
ENROL NOW !
Grab the opportunity and gain advantage of our premium training resources that cover extensive and in-depth trading topics and views.
Hedge Fund Entry Course

4 Trading Strategies to build a strong foundation to become a profitable trader.
Millionaire Trader Program

BBPTR
The Shadow Strategy
Traders can immediately use the strategies that you will discover in this workshop and you will become a profitable trader immediately if you apply the strategies taught in this advanced course.
1
MAIN
77 Robinson Road
Singapore 068896
2
Representative Office
168 Jalan Bukit Bintang
#08 Pavilion Kuala Lumpur
55100 Kuala Lumpur, Malaysia
3
Representative Office
BCA TOWER
Kav-1, Jalan M.H. Level 50
Thamrin, Central Jakarta, Indonesia
4
Representative Office
GT Tower Makati
41st Floor, GT TOWER INTERNATIONAL, 6813 Ayala Avenue Corner HV Dela Costa Street
Manila, Metro Manila, Philippines
5
Representative Office
18 Harbour Road, #35-06F Central Plaza, Wanchai, Hong Kong Island, Hong Kong
6
Representative Office
Central Tower, #12-03
4,4/5, Rajdamri Road, Pathum Wan District, Bangkok 10330, Thailand